This post may contain Amazon or other affiliate links. As an Amazon Associate I earn from qualifying purchases. Click
here
to read our privacy policy.
We've decorated our home inside and out with DIY Wood Christmas Decorations. These handmade holiday projects doubled as gifts, too.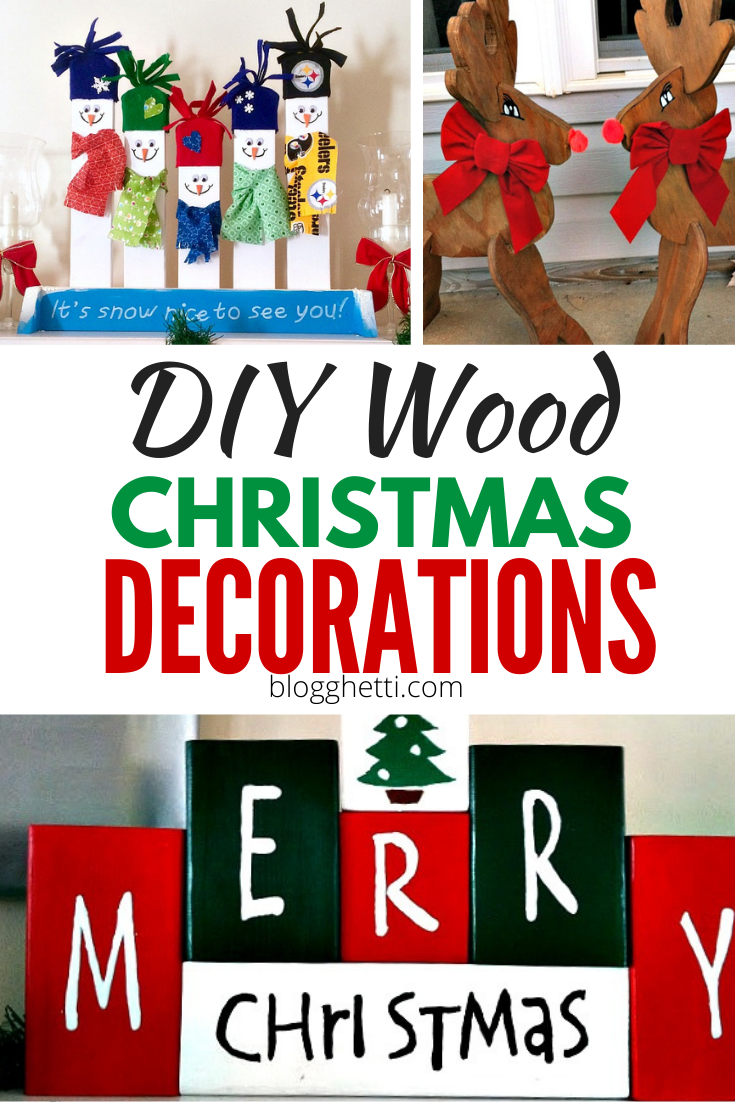 Welcome back to year 6 of our Festive Christmas Event where we team up with a bunch of talented blogging friends to bring you a plethora of creative ways to celebrate your holiday season. We will be baking some cookie recipes for you, sharing some party games, making some handmade gifts, doing some ornament crafting, and sharing our Christmas movies family fun. There will be breakfast recipes and as always our decorated Christmas Trees which is always a fun tour of homes.
New this year is Gift Guides. We are right there with you shopping from home due to COVID 19 and we understand how hard that can be so we have been busy little Elves doing tons of research to create fabulous Gift Guides to help you with your holiday shopping. You will find new ideas every Monday and Wednesday between Oct. 19th through Nov. 18th. Scroll all the way down to find all the ideas linked at the end.
Here's what I have shared so far with the event: Check out the Holiday Gift Guide of Cookbooks Written by Your Favorite Food Bloggers and this one filled with Holiday Gift Ideas for the Foodies in Your Life. If you're needing a homemade gift to give, I've shared these cute Holiday Cookie Mix Gift Sack with Printable Gift Tags. Need a fund Christmas Party game? Check out our Bobbing for Candy Canes game. Here's an easy ornament craft that anyone can make: DIY Pour Painted Christmas Ornaments. I also shared my personal top five favorite Christmas movies and this post showcases our Christmas tree that we put up each year.
Today, I am excited to share several of our DIY wood Christmas Decorations that we made over the years. We've started a bit of a tradition with our family by making Christmas wood projects to not only give as gifts but to decorate our home, too. Most of the DIY projects we have found on Pinterest and just tweaked them to our liking.
The Very First DIY Christmas Wood Decorations
Some years ago we had a pattern for wooden caroling Christmas mice and we decided it would be fun to cut them out and paint them.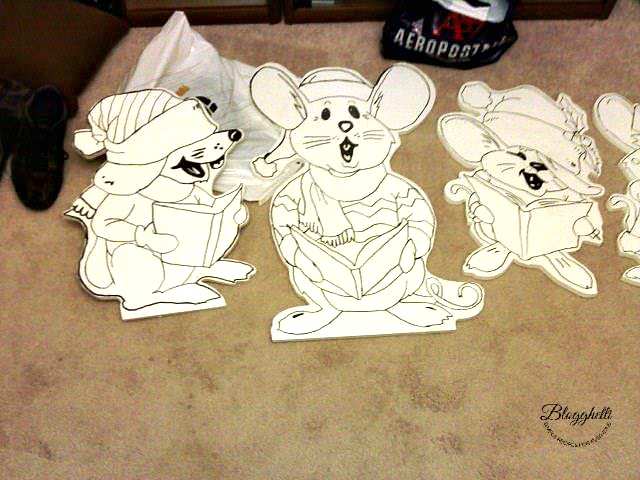 Large pieces of plywood, carbon transfer paper, and acrylic paints were the supplies we used.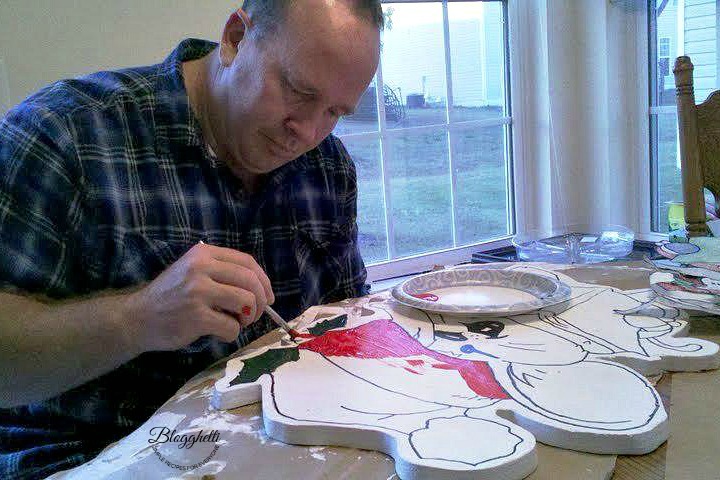 We also sprayed the finished works with an outdoor sealant to protect against the weather. Living in Georgia, we don't get snow but we do get rain in the winter. We had these on display in our front yard for quite a few years until the wood started to deteriorate. As you can see, my husband is a Pittsburgh Steelers fan so he painted one of the mice to reflect that.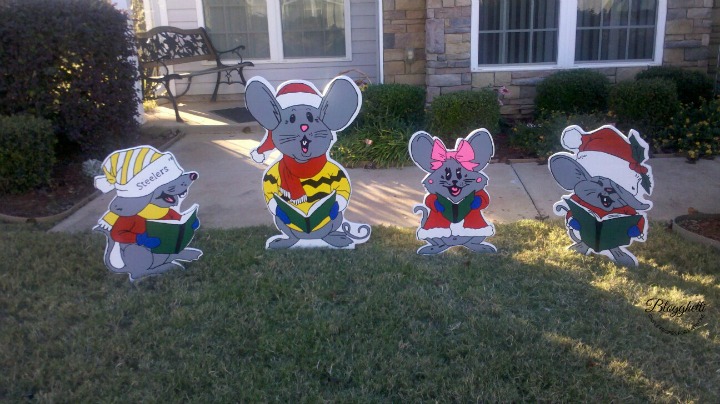 DIY "JOY" Sign
This one was super easy to make. I saw it on Etsy and knew I had everything but the large bell to make it. I found the large bell at Hobby Lobby. The letters and ribbon I already had from another project that I didn't follow through on and the wood bases were just scraps from the wood scrap box in the garage. I used hot glue to adhere the letters and the bell to the wood. Hot glued the ribbon on and done!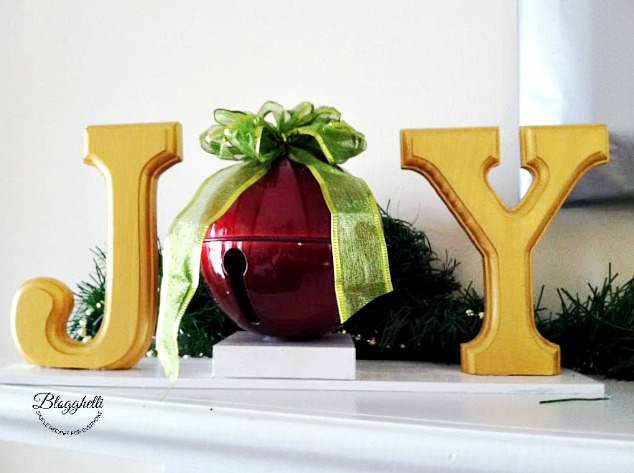 Merry Christmas Wooden Blocks
I am pretty sure I saw this one on Etsy as well. We made these blocks entirely from scrap wood. We stenciled the letters on the blocks and also the tree. Painted them and sprayed a clear gloss coat over them all.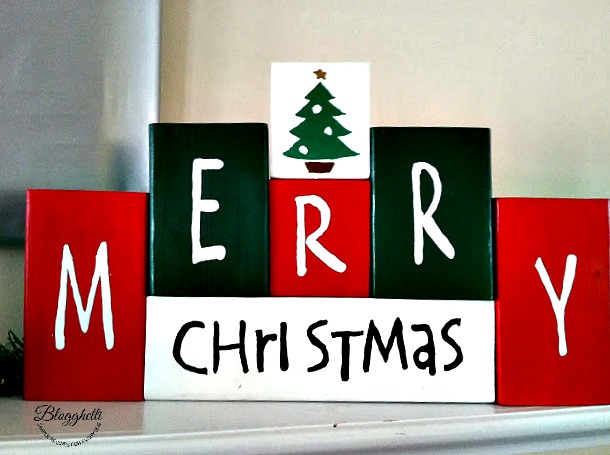 DIY Wooden Snowmen Stand
Once again, scrap wood and scrap craft supplies went into making these adorable snowmen. I found this one from this link on Pinterest, and while the crafter didn't have a tutorial, it was easy enough to figure out how to make them. I do know we used 1×4 pieces of wood. I did have to purchase the Pittsburgh Steelers material but other than that, the rest of the materials we had on hand.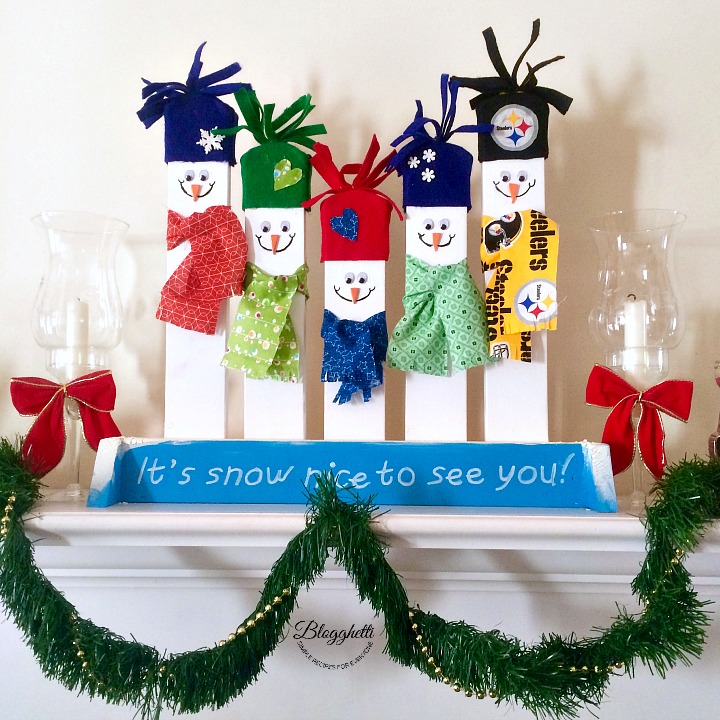 DIY Wooden Christmas Pickup Truck
This one is perhaps our favorite and one of the ones we made to send to family. Most of the time you will see this truck painted red. My in-laws have a very bright yellow pickup truck that resembles this one. We thought it would be a great idea to paint it yellow and send it out to them and the rest of hubby's siblings. It was a huge hit! I ordered one truck kit from The Wood Connection and we made it our own. My daughter wrote the phrase "over the hill & through the woods" on the 10 we made. We had an assembly line in producing and painting them.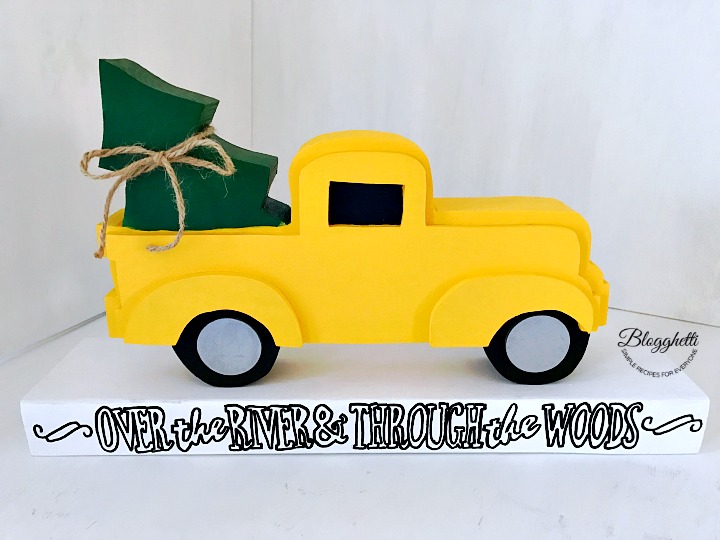 DIY Wooden Rudolph the Red-Nosed Reindeer
We have a huge Christmas craft show here every year (except this year due to COVID) and I get my best crafty ideas from there. One year we bought one of these wooden puzzle reindeers and for a couple of years we only had the one. Then we decided to make the family gift this and our one became two. We've had them since the girls were young and every couple of years we restain them to give them a newer look.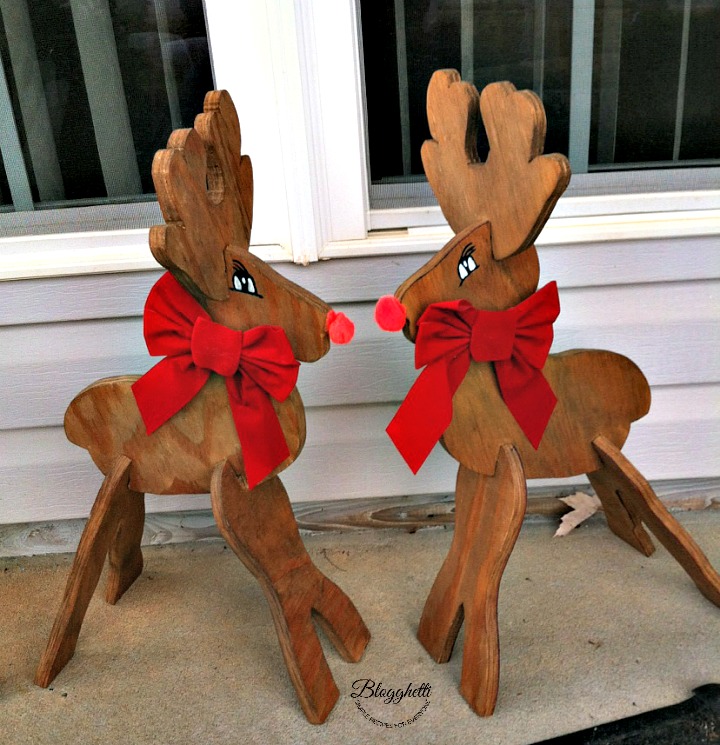 Cute DIY Reindeer Mailbox Topper
This cute wooden mailbox Christmas decoration is another one I saw at the craft show and purchased. A couple of years ago, we chose it to be our family gift. Another huge hit. Just like the reindeer above, we give it a new coat of stain every few years.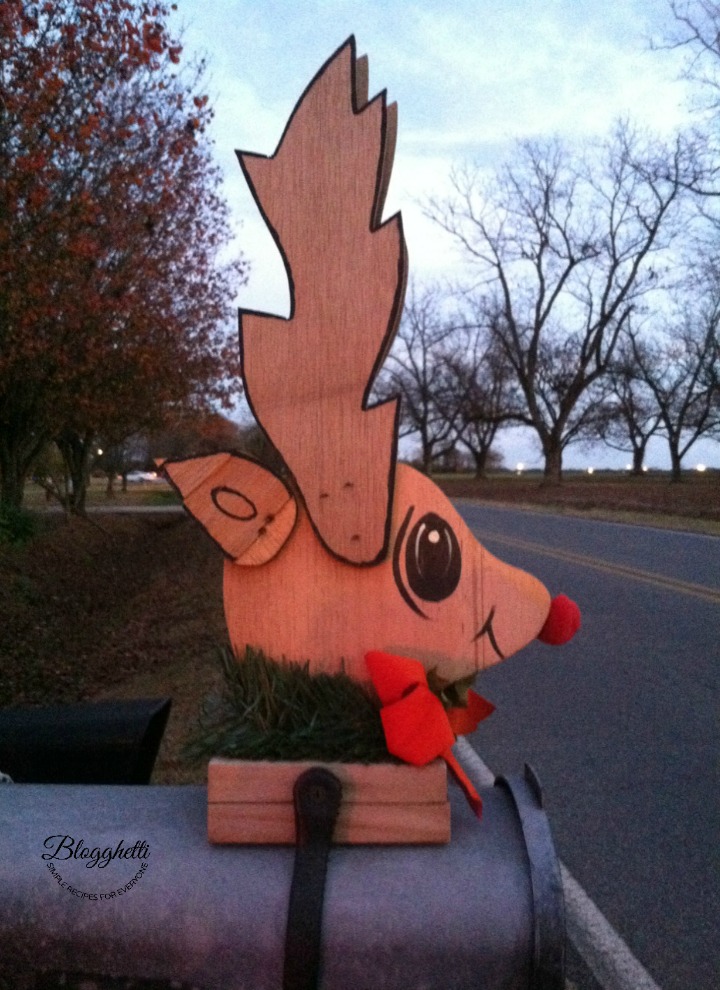 Red Barn Made from Barn Wood
I mentioned that the yellow pickup truck was one of our favorites, and this one is right up there with that one. My in-laws live on a farm and a couple of years ago we brought back quite a few pieces of original barn wood from the barn. Pieces that needed to be replaced and the old was in a pile that I am sure would have been burned if we hadn't taken it.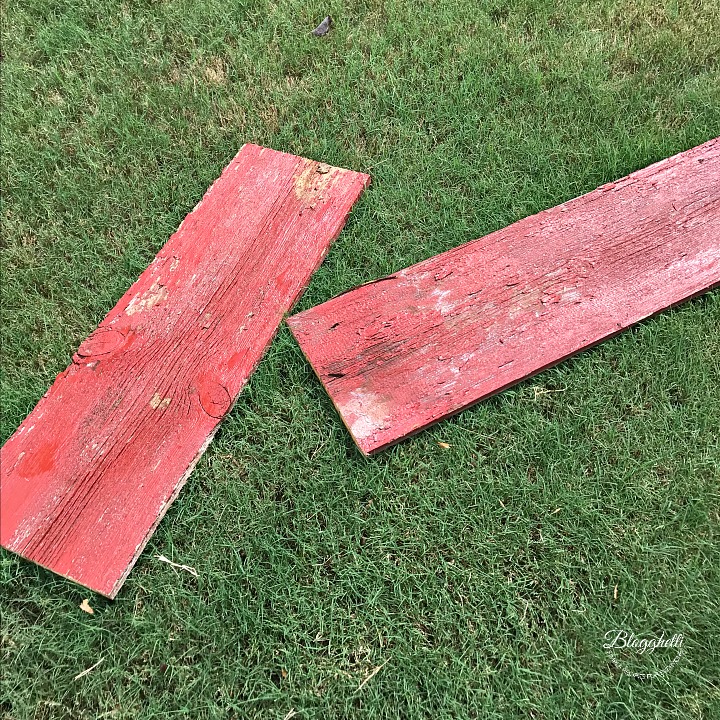 When any of us visit or reference my in-laws home, we refer to it as "the farm." I had the perfect craft to make with it for that year's gift.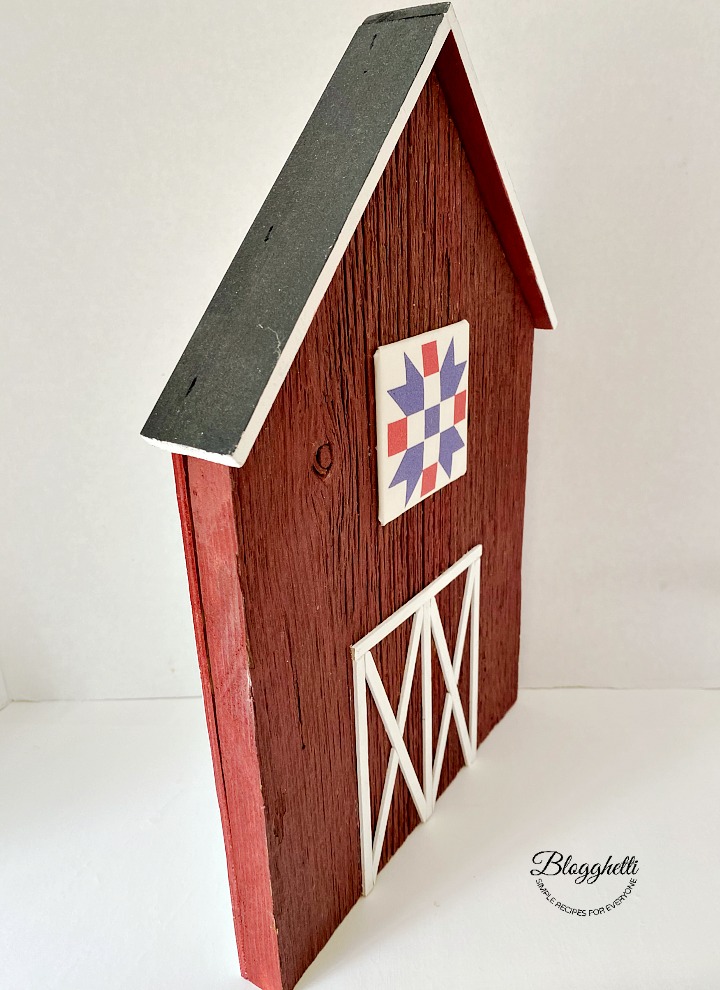 We sanded the original wood ever so slightly, just to get rid of any chipping paint. I matched the existing paint with the help of Lowe's Home Improvement and gave the barns a fresh coat. I found a clipart of a barn quilt and printed it on canvas sticky paper and secured it to a square piece of wood. The barn doors were made from popsicle sticks that we cut to fit. It turned out so wonderfully and was loved by all.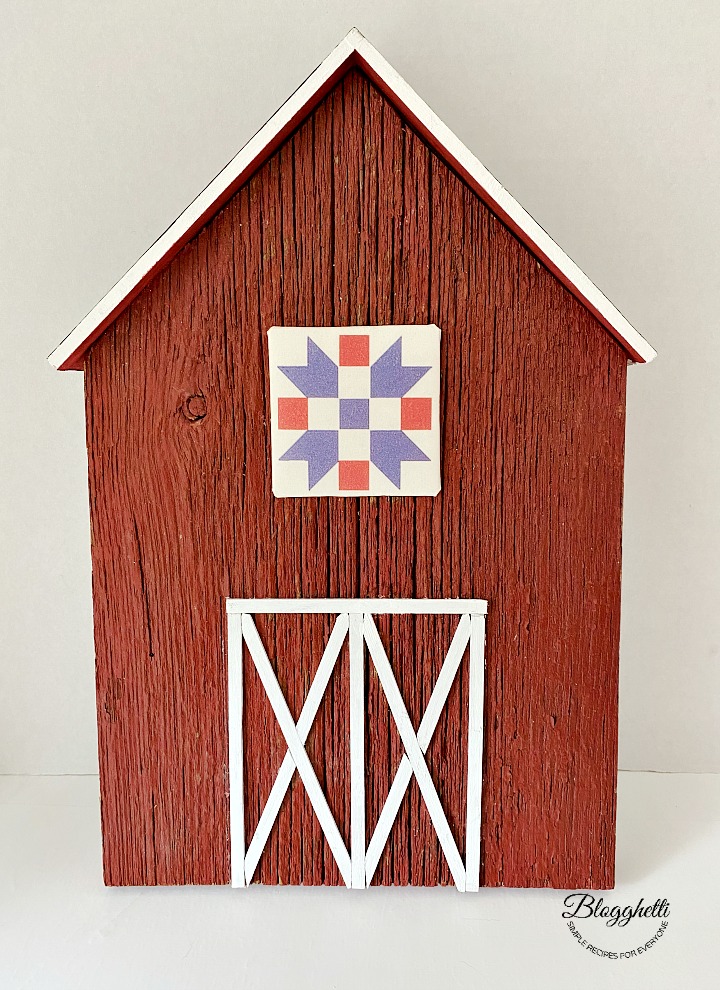 DIY Christmas Tree Candle Holder
Last year, I asked hubby to make this Christmas Tree Candle Holder for me and as a gift for my BFF. We ran out of time to do a family gift last year so I at least wanted something made for the year. It's an easy project to make and so cute. Once again, I looked to my craft supplies for the jars, ribbon, and embellishments. I did have to buy the votive candles though. We used Popular wood, a bit more expensive cut of wood but the grains when stained turned out beautifully.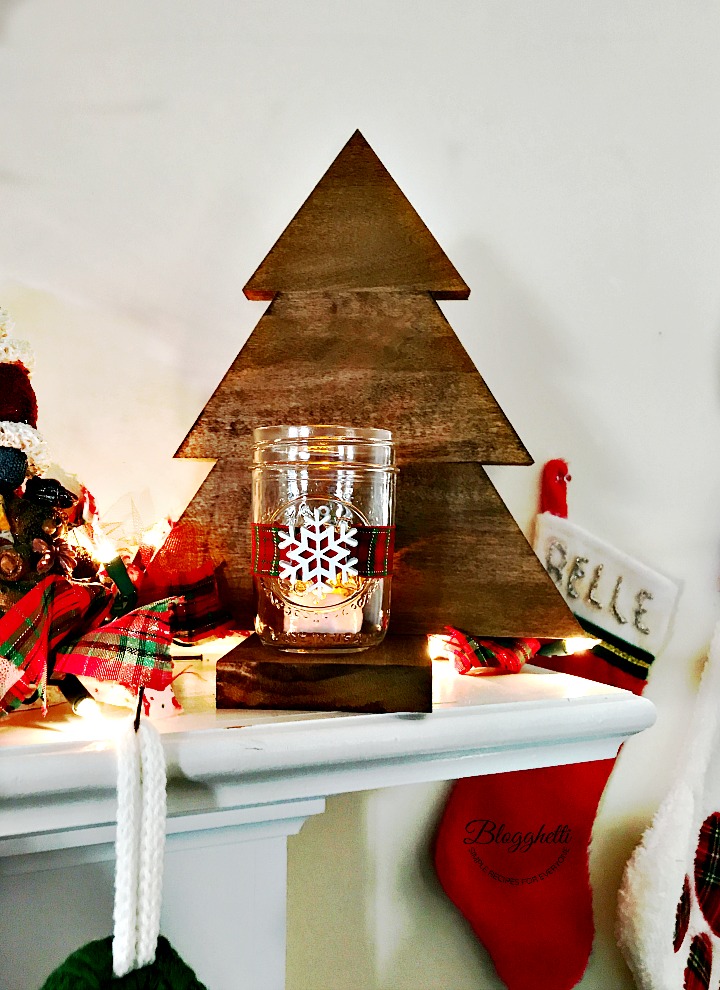 That's just a few of the items we've made over the years. We are deep into this years gift for the family and it's a secret so you'll have to wait until I post it on Instagram at the end of the month!
This is just one of the ways I decorate the mantle, it changes from year to year.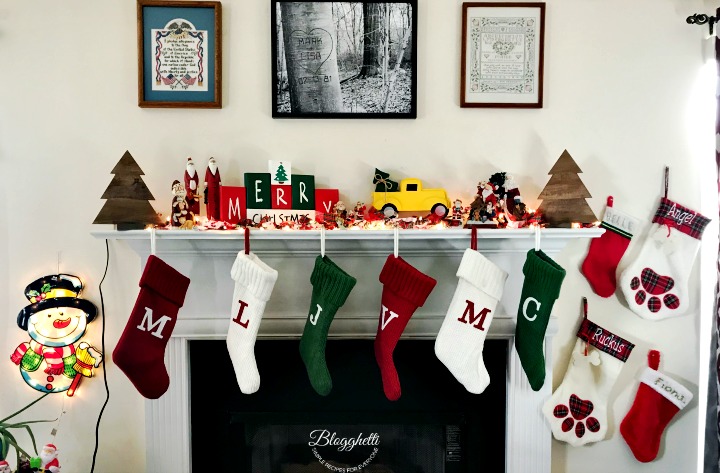 I hope you enjoyed all of our handmade DIY Christmas Decorations!
#FestiveChristmas Calendar of Events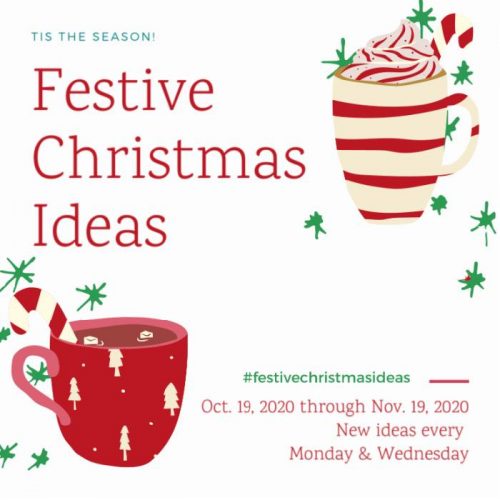 Be sure to follow #FestiveChristmas on all your social media platforms for many ideas, crafts, recipes, and more throughout the event.
Here is a list of what's to come:
Oct 19 and 21: Gift Guides
Oct 26: Handmade Gifts
Oct 28: Games
Nov 2: Ornament Gifts
Nov 4: Christmas Movies
Nov 9: Christmas Tree
Nov 11: Christmas Decorations
Nov 16: Baking Cookies
Nov 18: Christmas Breakfast
Participating Bloggers and Today's Links
Giant Animal Crossing Money Bags for Gifts My Pinterventures
Make This Festive Glittery Pom Pom Cone Christmas Tree Intelligent Domestications
String Art Trees As For Me and My Homestead
DIY Milk Carton Christmas Village Little Vintage Cottage
Ugly Sweater Wreath Coffee With Us 3
DIY Grinch Wreath From House To Home
DIY Wood Christmas Decorations Blogghetti
Easy Glamping Christmas Mantel Decor An Alli Event
Repurposed Cabinet Door Christmas Signs Interior Frugalista
Christmas Joy Decor Across The Blvd.
Free Christmas Printables Polka Dot Poplars
Neutral Farmhouse DIY Christmas Centerpiece for the Kitchen Pretty DIY Home
Decorating with Buffalo Plaid Christmas Tree Lane
DIY Red and White Christmas Wreath Domestically Creative
Tabletop Christmas Decor Purple Hues and Me
How to Decorate a Snowy Christmas Window Mom Home Guide
Dollar Store Picture Frame Snowman Creative Cynchronicity
Gingerbread House Christmas Garland Tikkido
Festive Mini Christmas Signs Domestic Deadline
How To Easily Make Farmhouse Christmas Ornaments My Humble Home and Garden
DIY Bell Christmas Garland Farm Girl Reformed
How to Make Easy and Whimsical Elf Movie Holiday Decorations Our Sutton Place
Red, White & Gray Christmas Entry Table Eye Love Knots
DIY Christmas Gnome Craft Rocker
Getting Ready for Christmas on the Trails Simply Inspired Meals
Connect with
Blogghetti

! Be sure to follow me on my social media, so you never miss a post!

Facebook | Twitter | Pinterest | Instagram

Enjoy!