This post may contain Amazon or other affiliate links. As an Amazon Associate I earn from qualifying purchases. Click
here
to read our privacy policy.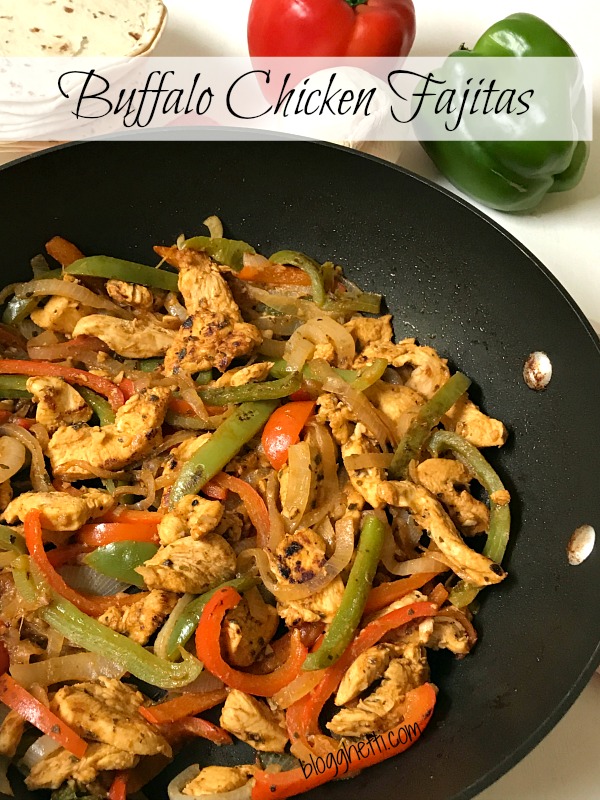 I am getting back into the swing of things with my current class schedule, one which my family is thankful for as it allows me to make dinner most evenings compared to last semester. It even allows for more blogging time, which is a blessing since it is something I enjoy. One of my last classes before I graduate is a Personality Theories class and so far I am enjoying it. The professor is wonderful and tells us that at the end of this class we'll not only know more of the theorists in psychology but we'll have developed our very own theory of our lives. Translation: we'll know who we are and why we are that way. I would like to think by now I know those two things but there is always room for improvement and new knowledge.
One of the things I know is that growing up we didn't go out to eat much and our dinners were very typical week to week. We may not have had "Meatloaf Monday or Taco Tuesday" but my parents did make the same meals week to week with some variations. In fact, I don't recall ever having homemade tacos – that's not to say we didn't, I just can't remember if we did or not. Definitely did have meatloaf and it was delicious too. I remember a lot of spaghetti, lasagna, beef stew, hamburger helper type meals, chicken dishes, and polish sausage. I also recall the liver and onions dinners; which totally is not in my dinner menus these days! Bleck! When we did go out, it was for pizza, hoagies or dinner at the VFW or American Legion.
As my kids were growing up, their dinner menus were typical as well, ordinary and routine. I stuck with what they liked (as a lot of us parents do) and introduced new foods from time to time but realistically those new foods were ones we liked and they didn't. Which brings me to a few years ago when my oldest was in college and living on her own. She returned one weekend to visit and declared that we, her parents, had sheltered her and her sister from all of the glorious foods out there. As much as I protested with "But, you kept telling us you didn't like this or that", I was met with "But you didn't give us a chance to try this or that". Umm, yes she was right, but in my defense, we didn't go out to restaurants that served a lot of seafood or sushi because it wasn't our way of doing things. We didn't buy those foods to cook/make either. So, since then my daughters have un-sheltered themselves and in the process urge (force) me to try new things as well. I will never enjoy sushi and yes I've tried it a few times now. My youngest is a huge spicy foods person – I mean four-alarm and then some spicy. So I try to make things to a heat that will allow me to not die and she will add more heat to her portion.
I made these Buffalo Chicken Fajitas with her in mind and yes, true to her taste buds her words were, "this is good but could be spicier"! Translation – make these again please, I like them. These Buffalo Chicken Fajitas are super simple to make and you can marinate the chicken anywhere from 30 minutes to 8 hours if you choose to. I tend to marinate them for about an hour. If you would like them spicier (hotter), a good tip would be to add more cayenne pepper or as I do, let those who want their meal spicier add the heat themselves to their portion.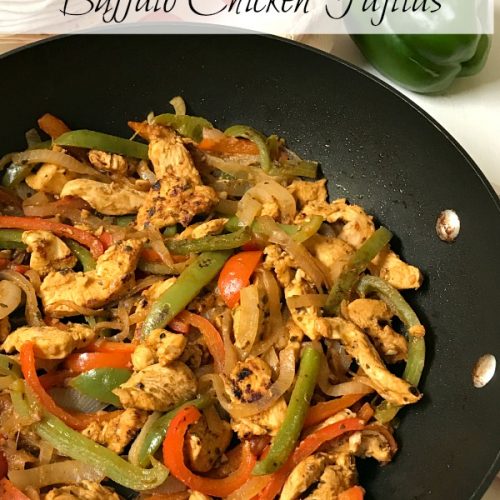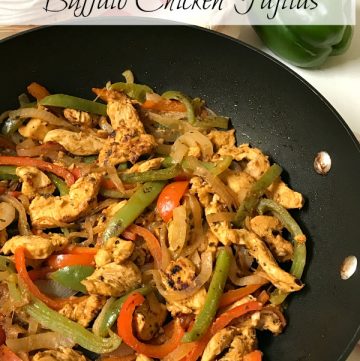 Buffalo Chicken Fajitas
Give tasty fajitas a twist with the flavors of Buffalo hot wings and serve them in warm flour tortillas.
Print
Pin
Rate
Ingredients
1/4 - 1/2

cup

Frank's Red Hot Sauce

2

tbsp

olive oil

1

tsp

dried oregano

1/2

tsp

salt

1/4

tsp

cayenne pepper

add more if desired

3

cloves

garlic

minced

2

lb.

boneless

skinless chicken breasts, cut into 1/4 inch strips

1

onion

sliced into 1/4 inch strips

2

bell peppers

sliced into 1/4 inch strips (I use various colors of peppers)

flour tortilla shells

Toppings such as shredded cheese and sour cream
Instructions
In a large bowl, whisk together hot sauce, olive oil, oregano, salt, cayenne pepper, and garlic.

Add chicken, onion, and bell peppers to the bowl and toss to coat well. Allow to marinade for at least 30 minutes or up to 8 hours.

Spray a large skillet with cooking spray and heat over medium- high to high heat.

Add chicken and vegetable mixture, and saute until chicken is cooked through and vegetables are tender.

Fill tortillas with fajita mixture and top with cheese and sour cream, if desired.
Notes
When bell peppers are in season and on sale, buy them in bulk. I do this and then spend a bit of time dicing and slicing them. Put them in freezer bags and you will have colorful peppers throughout the winter months for cooked dishes such as these fajitas.
Enjoy!