This post may contain Amazon or other affiliate links. As an Amazon Associate I earn from qualifying purchases. Click
here
to read our privacy policy.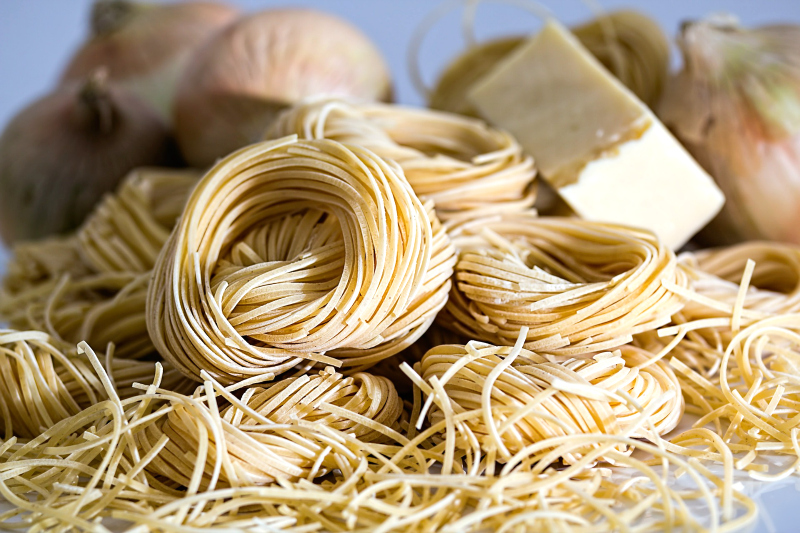 Making fresh pasta may seem like a daunting task for most of us, but it doesn't have to be that way. It's so easy to make at home with very few ingredients. It also tastes a lot better than anything that comes out of a box. If you're a fan of Italian cooking, this is a skill you should be learning. There is more to it than just adding boiling water but once you get the hang of it, you will never use store-bought again. Here is a how-to guide to help you begin to master the art of pasta making.
Before you get started, it will be beneficial for you to have a pasta maker or a pasta attachment for your kitchen mixer. You can make the dough you require and cut the pasta by hand if you prefer. Using a pasta attachment is the quickest and easiest method to create pasta. It will save you the additional energy of having to turn the crank on a traditional, manual pasta maker. You can look at this pasta attachment for KitchenAid stand mixer to give you some idea of what you will need to buy.
Step 1
So now you have the right equipment you can get started. For a simple egg pasta, all you need is flour, eggs, olive oil and salt. To begin your dough use 2 cups of flour and half a teaspoon of salt and whisk them together in a large bowl. Create a well in the center of the bowl and add three large eggs and one tablespoon of olive oil. If you want to flavor your pasta with such as pesto or herbs, it's best to add them into the flour before you add the eggs. This will stop the dough from becoming too wet and difficult to handle.
Step 2
Mix all of the ingredients together in the bowl, until it starts to form a dough like consistency. Cover your worktop with flour and place your mixture onto it. Knead the dough into the flour until it becomes a firm ball shape. You should now let the dough rest for up to thirty minutes. Resting the dough means it can be rolled thinly when creating your pasta. While you are waiting why not start preparing a sauce to accompany your pasta. Take a look at my recipe for Bang Bang Chicken pasta for inspiration.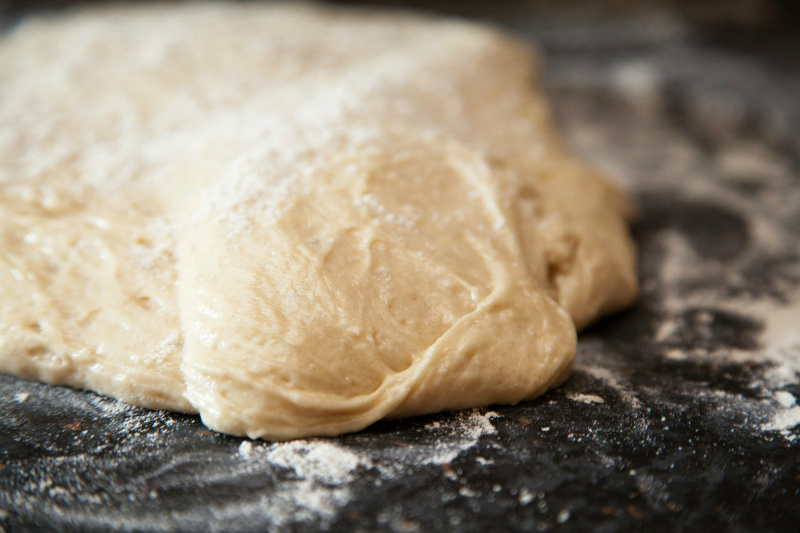 Step 3
You can now divide your dough into four sections. Take one portion and cover the rest with plastic to avoid it drying out. Feed your one portion into your pasta maker until it becomes thin as possible. You should be able to see through it when you hold it up to the light. Once thin enough use your new pasta attachment to cut to your desired size. Once cut you can either hang or twirl the pasta to create a nest effect. Continue until you have used all of your remaining portions.
Allow pasta to dry for up to three hours before cooking. Add your sauce or additional toppings and you're done.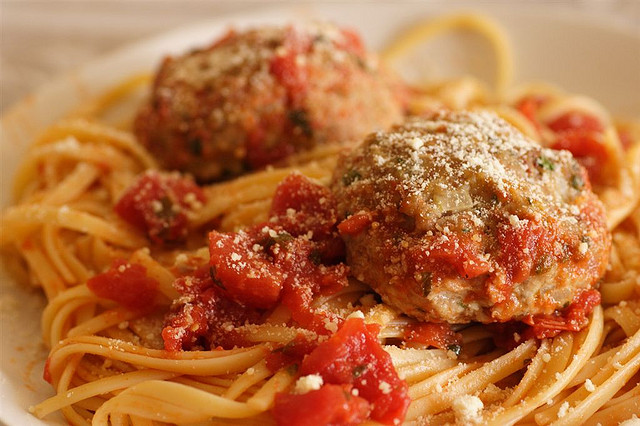 Three simple steps and you can make fresh and delicious pasta in no time. It's a relaxing and enjoyable process that you'll get the hang of with a bit of patience and practice.