This post may contain Amazon or other affiliate links. As an Amazon Associate I earn from qualifying purchases. Click
here
to read our privacy policy.
These Tomato and Mozzarella Bites with Basil are great appetizer, lunch, on-the-go dinner or snack. If you want more substance with these for dinner, pair it with a tossed vegetable salad.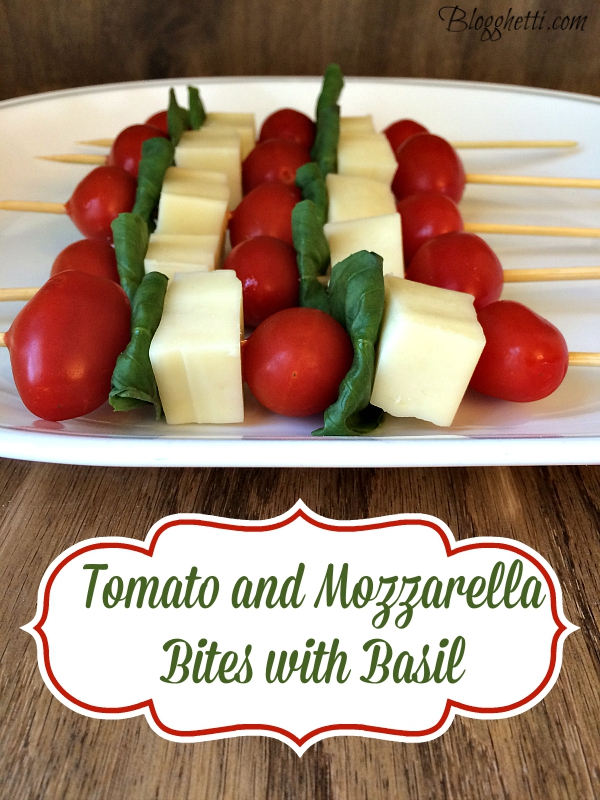 Last week I was deep into studying for a final and writing one last paper for my summer classes. Everyone in the house knew it was a fend for yourself week unless you saw a meal on the table at dinnertime. Monday was crazy for everyone and our schedules did not match up to be in the house at the same time until late evening Since it was Meatless Monday, I felt we needed something to snack on that would be light and available when everyone decided to eat. This Tomato and Mozzarella with Basil Skewer was perfect! Easy to prepare and portable for us busy people. I like to drizzle a bit of olive oil infused with garlic and rosemary over them but others in the family do not so I left them "naked" and set the oil out as optional.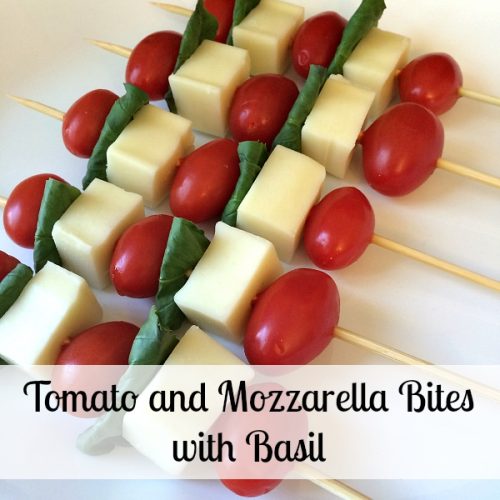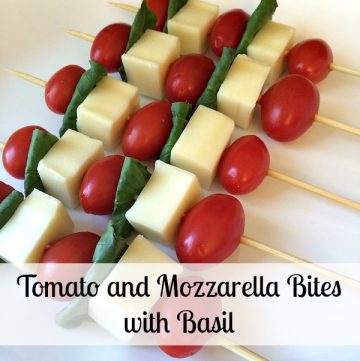 Ingredients
grape tomatoes

washed and dried

mozzarella cheese

cut into cubes

fresh basil leaves

wooden skewers

optional - olive oil infused with garlic and rosemary
Instructions
This recipe will make as little or as many skewers as you want.

For each skewer: start with a grape tomato, then a cube of mozzarella cheese, and a fresh basil leaf. Repeat the three items again.

Do this for each skewer you are making.

Optional - drizzle skewers with olive oil infused with garlic and rosemary.