This post may contain Amazon or other affiliate links. As an Amazon Associate I earn from qualifying purchases. Click
here
to read our privacy policy.
Dish up your favorite snacks and appetizers this New Year's Eve. Here are 20 New Year's Eve Recipes for everyone, even kids, to enjoy. Party foods don't have to be fancy; they just have to be delicious and easy to prepare.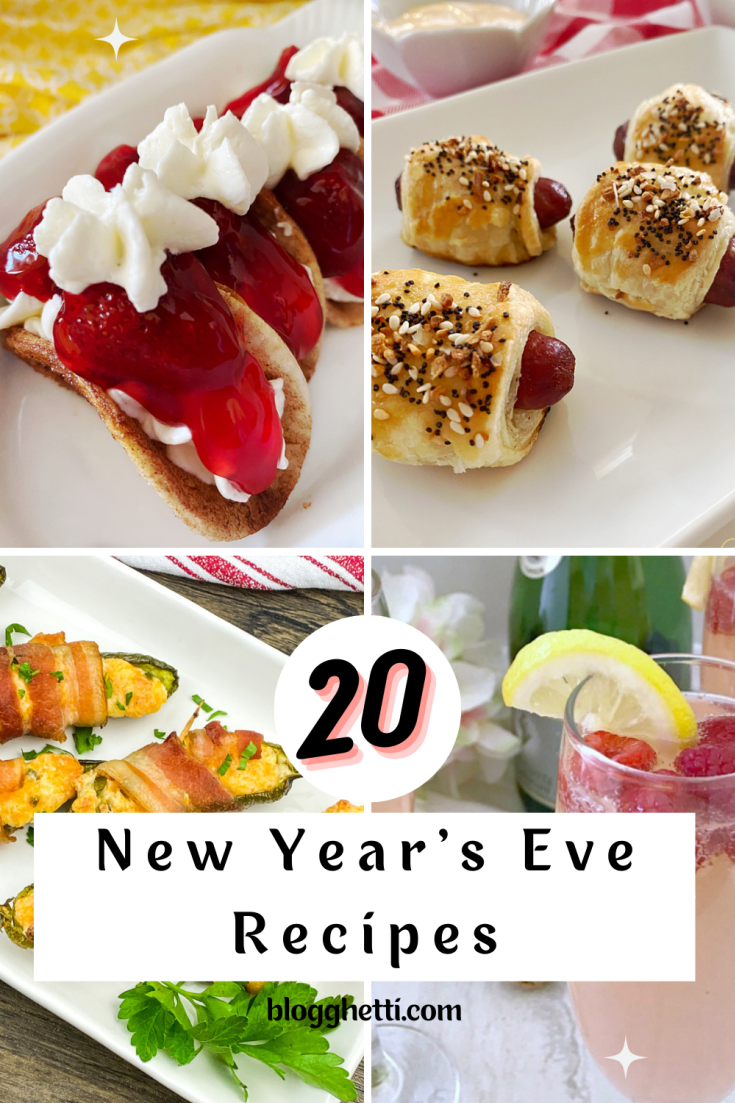 Staying home for New Year's Eve? Then you'll want to serve up a few delicious finger foods while watching the ball drop or playing your favorite board games.
Some years, my family is a bunch of snoozers and we have our New Year's Eve appetizers for dinner while watching movies. In other years, everyone wants to stay up late, watch the ball drop, and play trivia games. It's all about spending time with the family!
I'm not sure what this year will bring, but I'll be ready with some favorite delicious foods to snack on while we party hard. Ha!
20 New Year's Eve Recipes
Over the years, our favorite things to eat while we ring in the New Year have been mostly cheese and cracker boards, chips and dips, and the usual fried munchies. I've expanded to include at least 4 or 5 of the following list of tasty snacks. We aren't an elegant appetizer type of family and I love that about my gang.
Easy to Make Appetizers
1. Air Fryer Sausage Balls
Air Fryer Sausage Balls couldn't be easier to make with only 3 ingredients! Combine the ingredients, make the balls, and air fryer. Use your favorite cheese and some spicy sausage.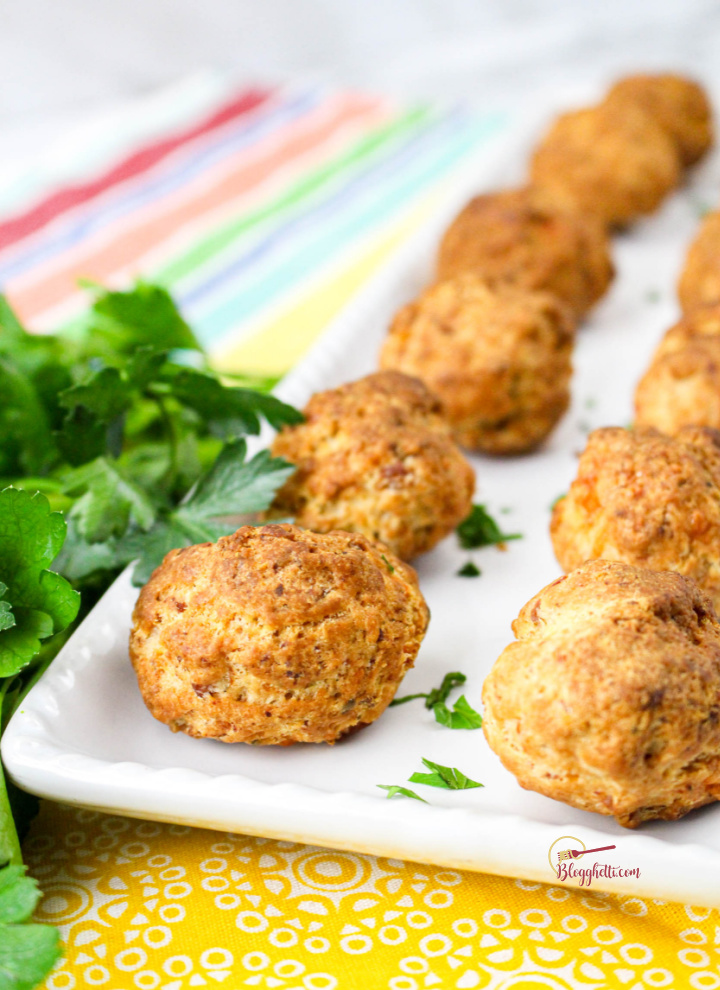 2. Everything Bagel Mini Pigs in a Blanket
Everything Bagel Mini Pigs in a Blanket have to be my favorite little appetizer of all time. So easy to make, whether you use puff pastry dough, as I did, or crescent dough. We've done both!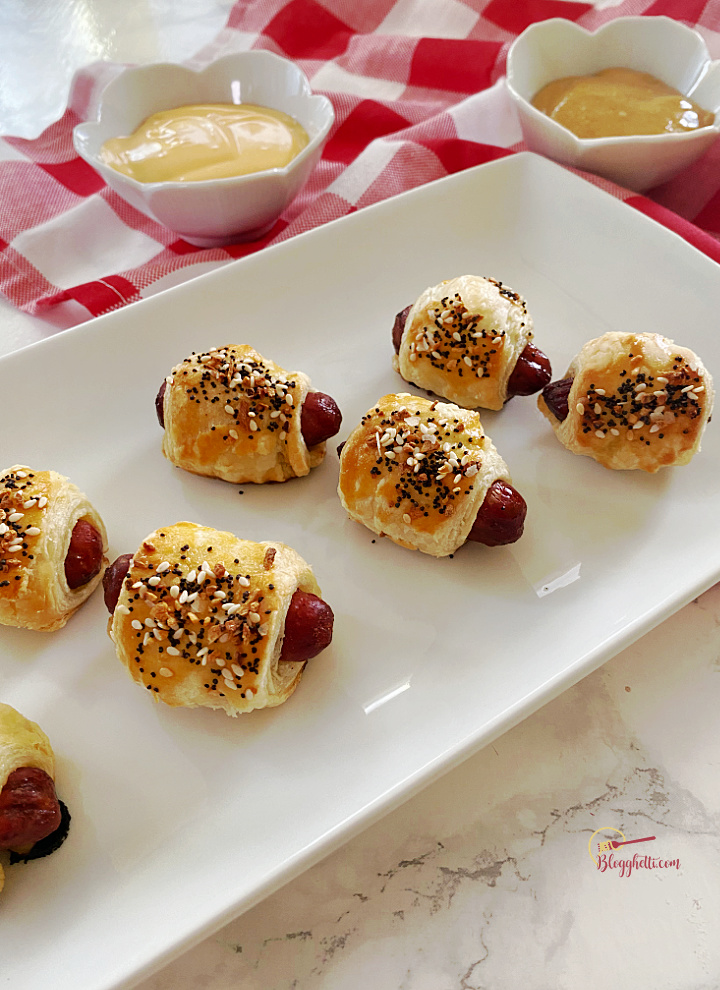 3. Cheesy Mashed Potato Puffs
Cheesy Mashed Potato Puffs are a new addition to our appetizer menu. No matter how you look at these mini mashed potato puffs, they are so good. Crispy on the outside, fluffy quiche-like on the inside. It's a totally customizable recipe to please everyone.
4. White Bean Dip with Homemade Pita Chips
White Bean Dip with Homemade Pita Chips is an excellent vegan dip option. I'm here to tell you that I'm not vegan by any means and I love this dip, especially with cut-up veggies.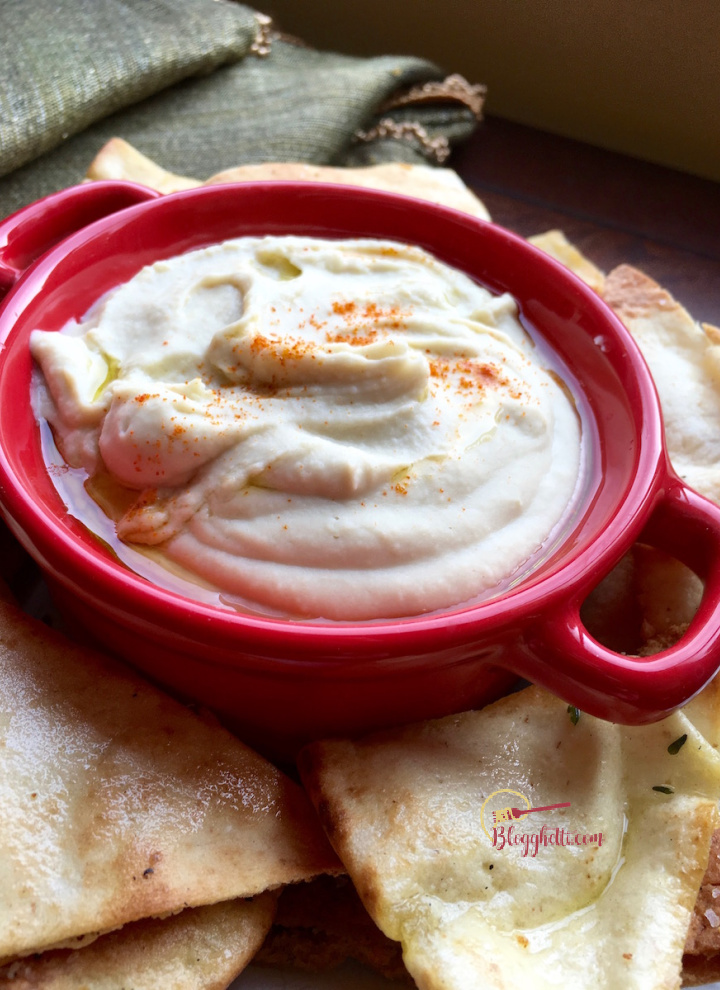 5. Slow Cooker Meatball Sliders
Slow Cooker Meatball Sliders are perfect to serve for those folks that want something more than cheese and crackers or mini pigs in a blanket. Grab some slider rolls and provolone cheese to go with these meatballs.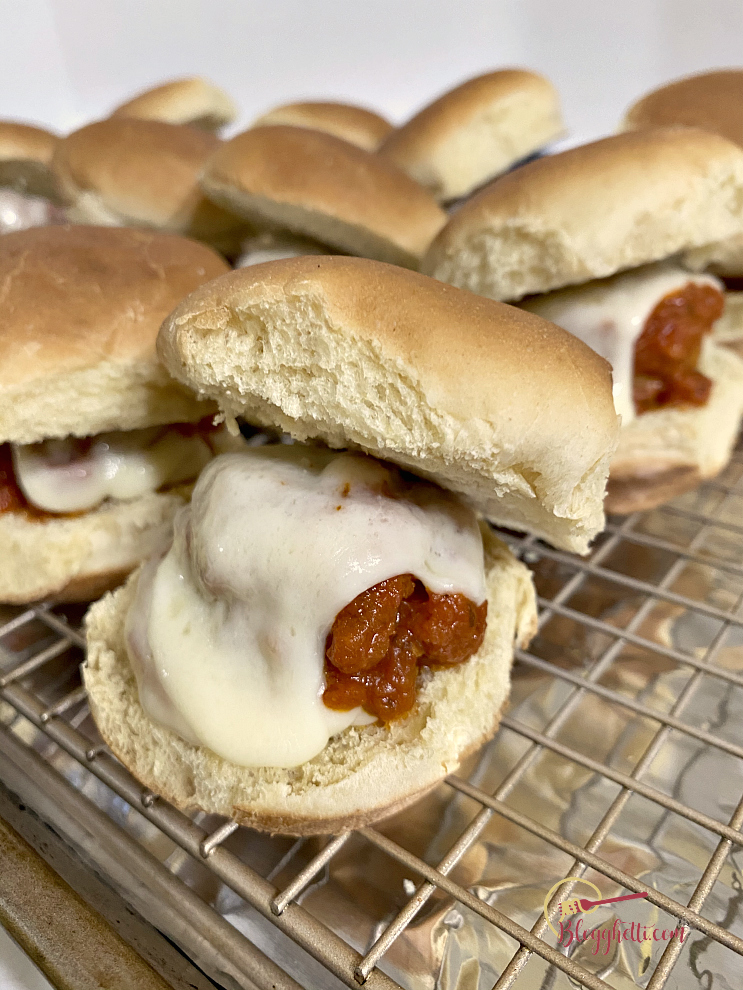 6. Puff Pastry Wrapped Asparagus Bundles
Puff Pastry is a wonderful thing! These wrapped asparagus bundles have a garlic and herb cream cheese filling all wrapped around puff pastry. Crescent roll dough works wonderfully in this recipe, too.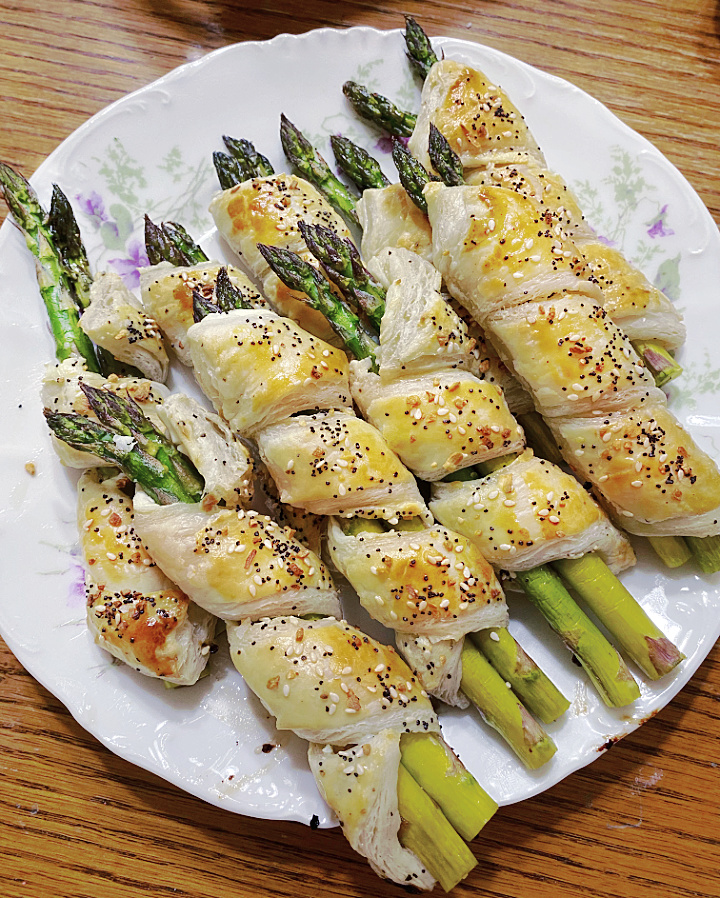 7. Bacon Wrapped Jalapeno Poppers
Bacon anything wrapped is yummy but these Jalapeno Poppers are amazing wrapped in bacon. Trust me.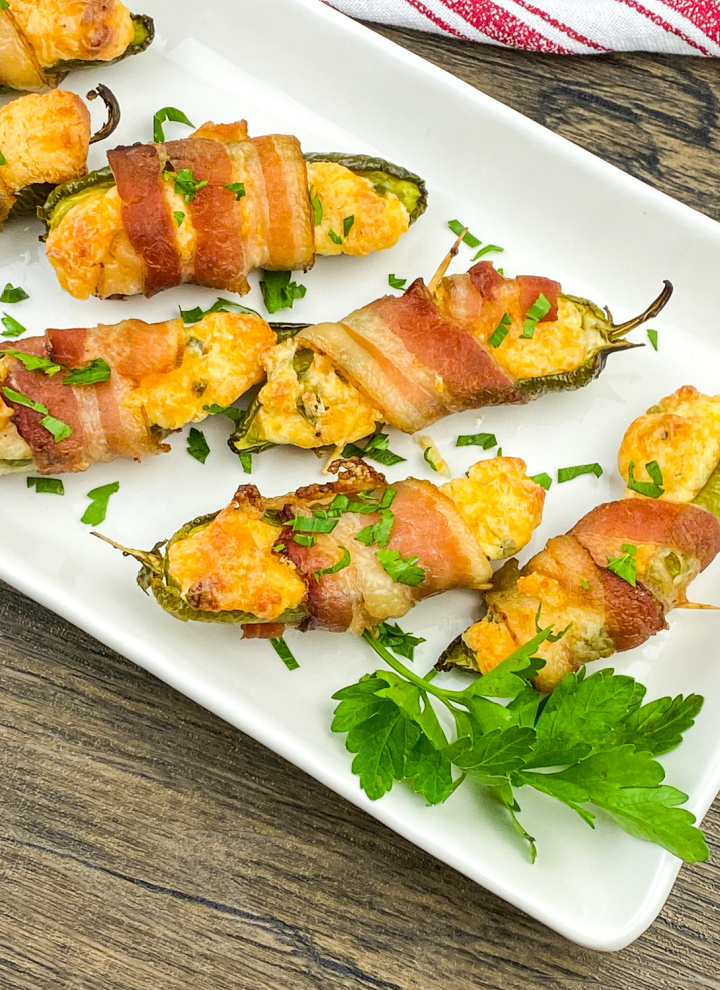 8. Tomato and Mozzarella Bites with Basil
This is the easiest appetizer ever. Thread grape or cherry tomatoes with cheese and a fresh basil leaf on wooden skewers. Done! I even make these Tomato and Mozzarella Bites for a quick snack or lunch during the week.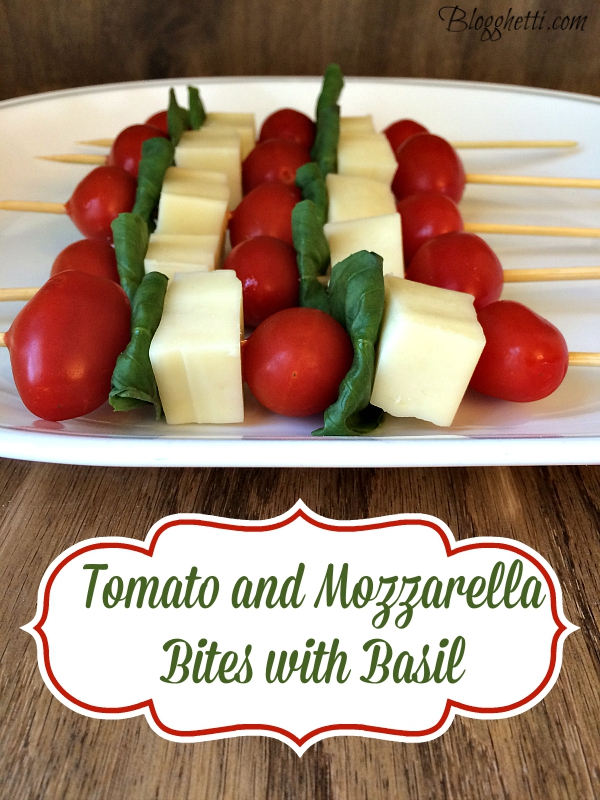 9. Deviled Egg Crostini
Where are my deviled egg lovers? These Deviled Egg Crostinis are super easy to make and no filling of eggs! I've combined my two favorites – deviled eggs and egg salad into this delicious appetizer.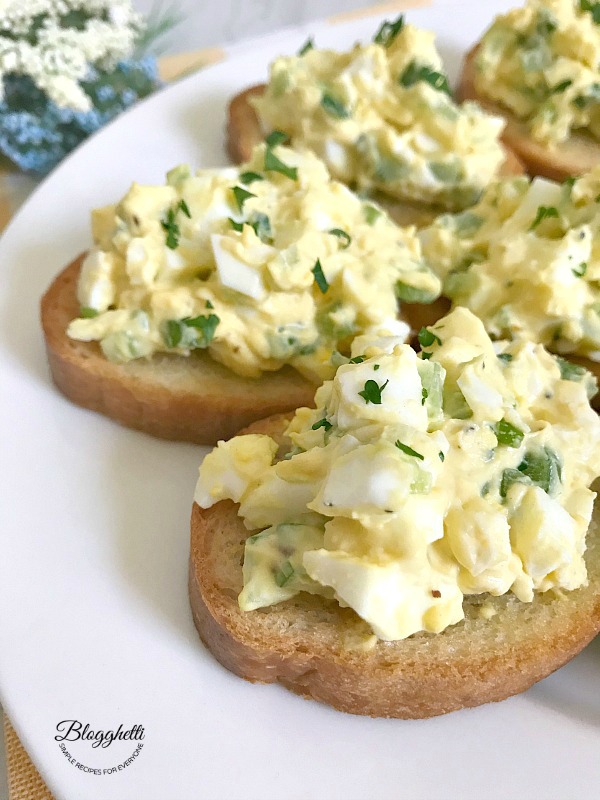 10. Slow Cooker Vegetarian Spicy Cheese Dip
Easy recipes like this Vegetarian Spicy Cheese Dip is one of the most popular food dishes I make at least once a month for snacks.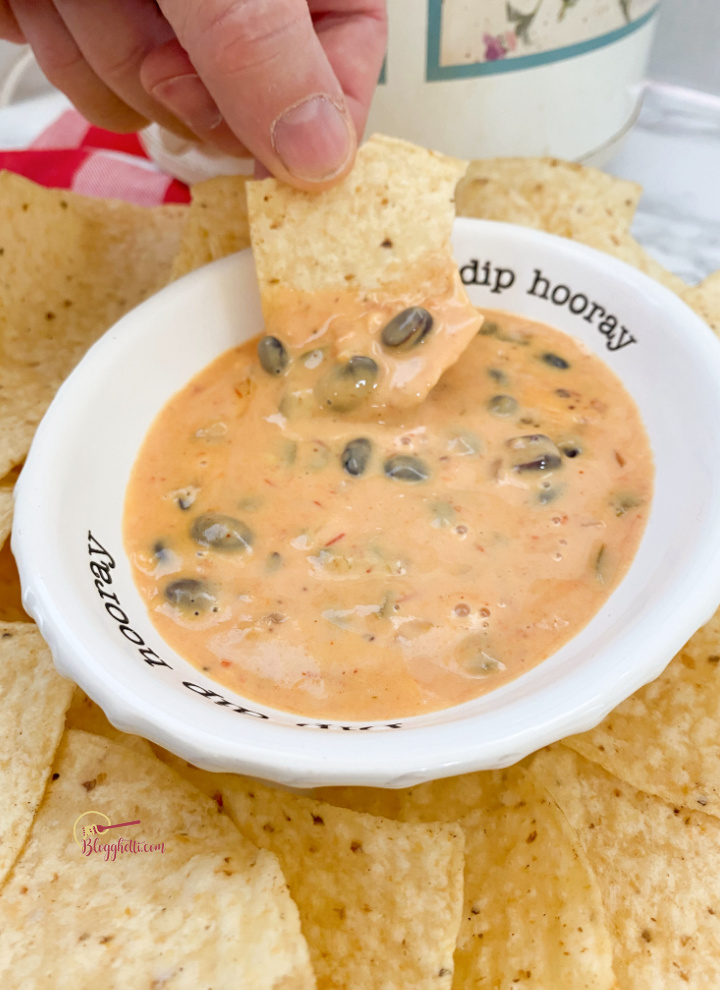 11. Easy Air Fryer Fried Ravioli
Air Fryer Fried Ravioli will delight the pasta lovers at your gathering. Simple to make and since you're using the air fryer, you can even make more if needed quickly.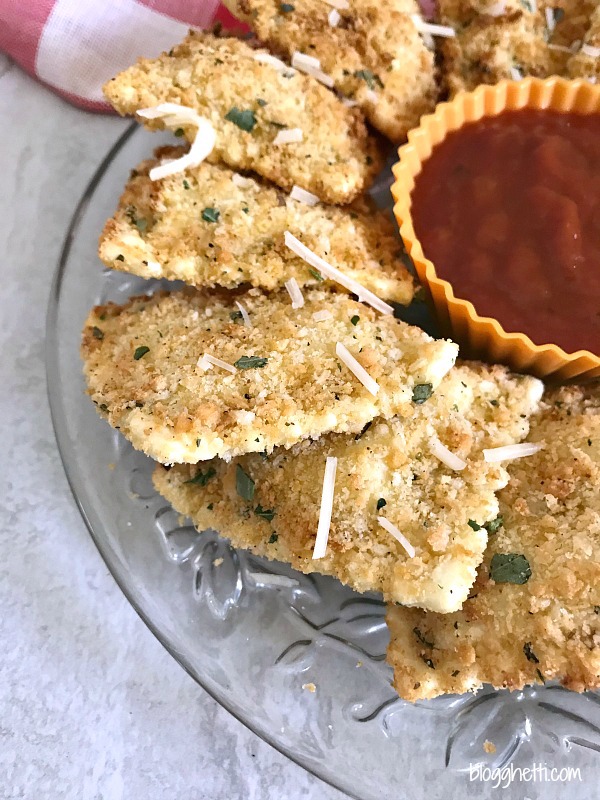 12. Sweet and Sour Meatballs (Crock Pot Recipe)
Sweet and Sour Meatballs are a great idea to add to your New Year's Eve party menu. They stay warm in the slow cooker and you can eat them as is or pop a couple into a slider bun.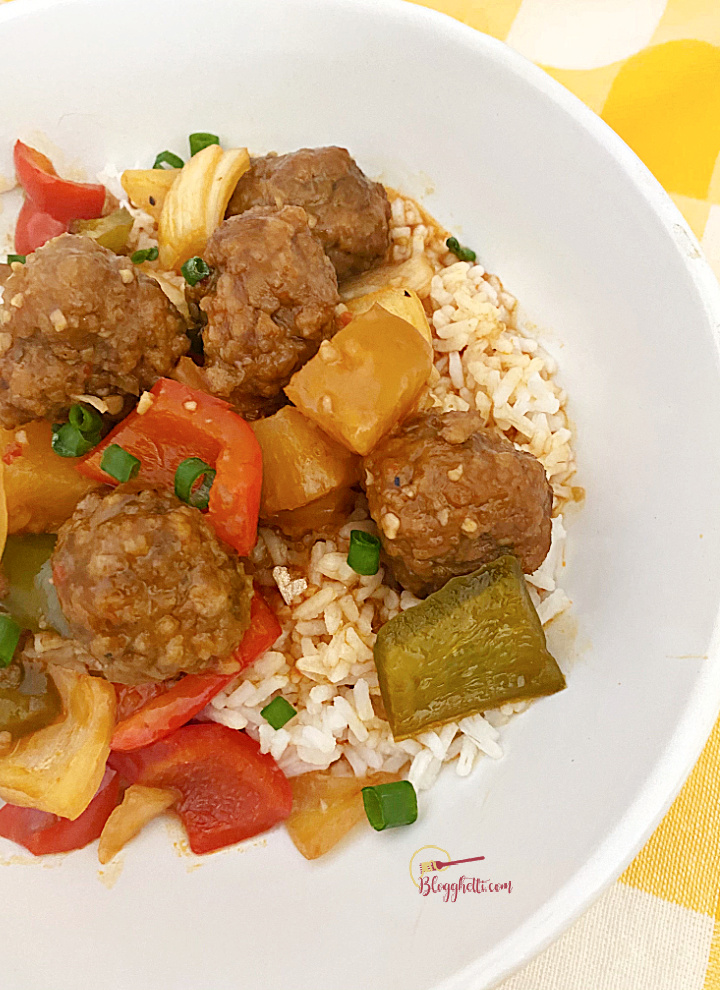 Desserts to Serve
There has to be something sweet on your menu for special occasions. I mean the holiday season demands desserts, if you ask me. Granted, some of these are not finger foods and will require a fork or spoon, but they all are easy to make and will be loved.
13. Strawberry Cheesecake Dessert Tacos
Strawberry Cheesecake Dessert Tacos use a canned strawberry pie filling (of course you can make your own) and a delicious cheesecake filling all inside a cinnamon taco shell.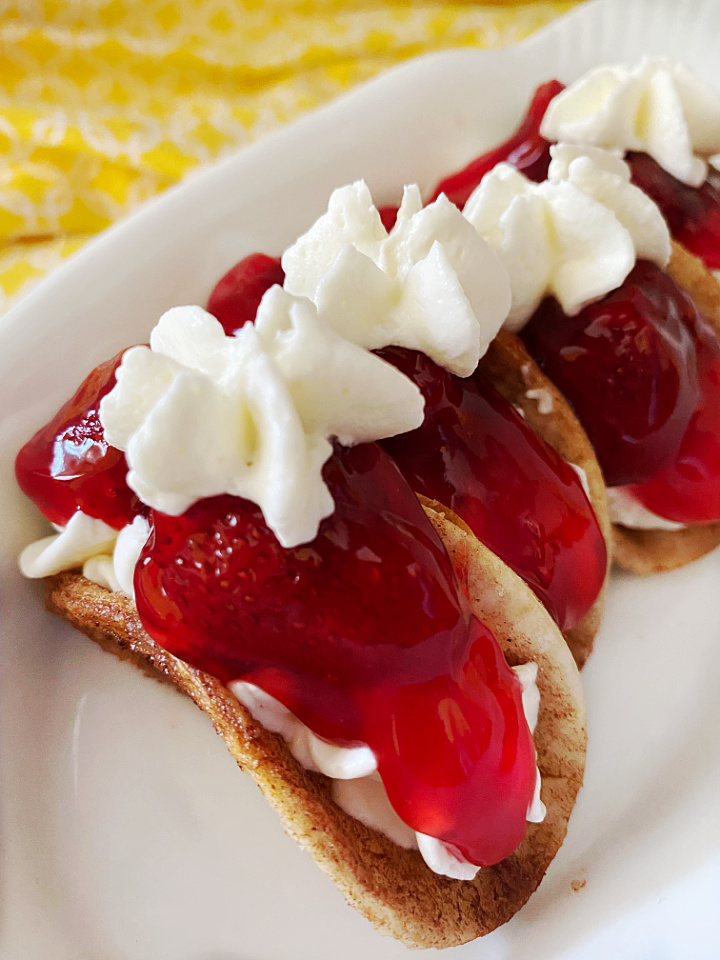 14. Easy Key Lime Mousse Tarts
Key Lime Mousse Tarts are sweet and tart and super easy to make. The mini form makes it a perfect sweet appetizer.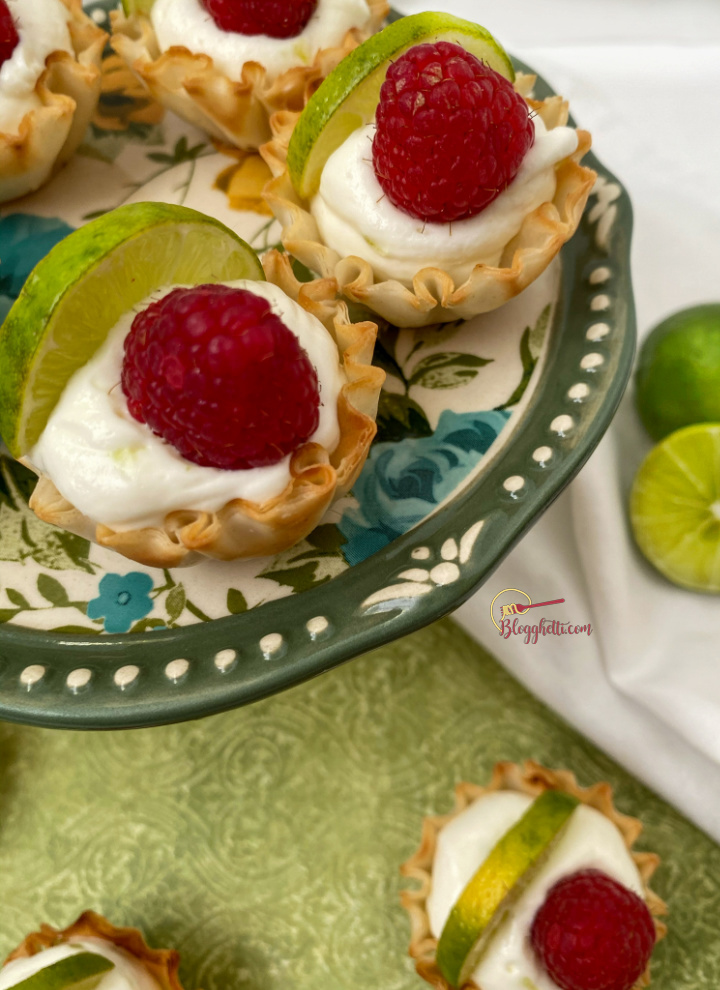 15. Easy Fruit and Rice Krispies Treat Kabobs
The kids will love this one! Fruit and Rice Krispie Treat Kabobs are fun to make and eat.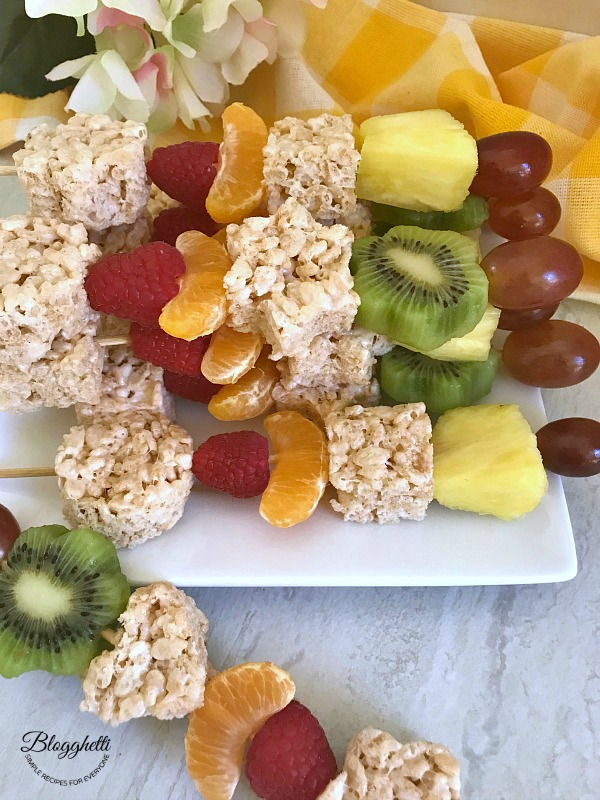 16. Easy No Bake Cherry Cheesecake in a Jar
Individual desserts are perfect for parties and these No Bake Cherry Cheesecakes in Jars are simple to make ahead of time and have ready when needed.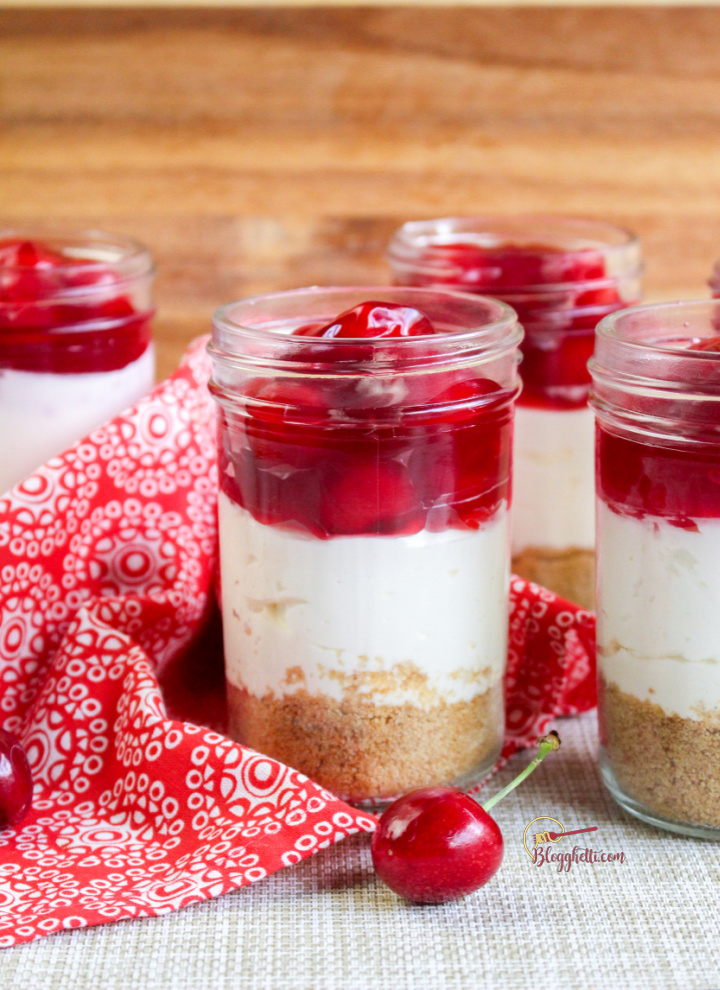 Breakfast Foods to Serve
If your family and friends make to ring in the New Year, serve up a breakfast dish. Or, prepare them for brunch once everyone is up and ready to start the day.
17. Easy Tator Tot Breakfast Casserole
Tator Tot Breakfast Casserole is one of our favorites. Mainly because we can change up the sausage with ham or bacon. Sometimes I'll sneak in a vegetable or two.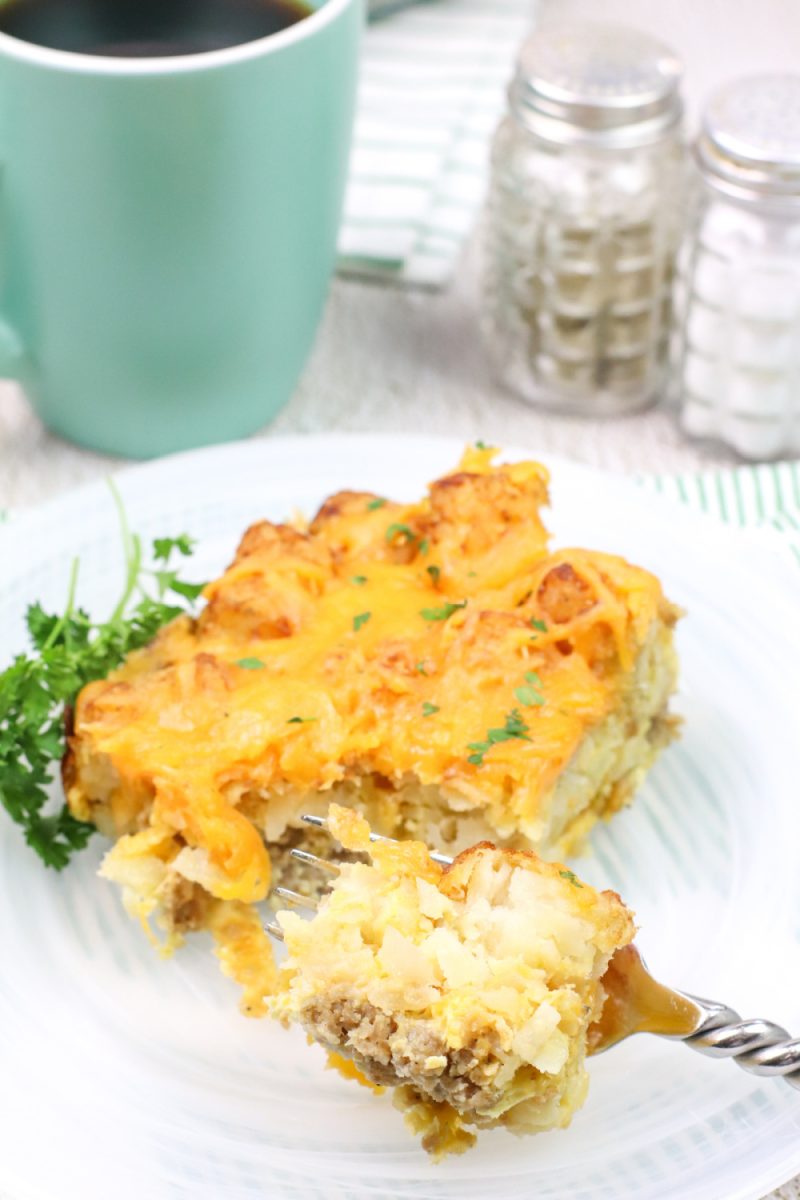 18. Sausage Biscuit Dippers with Gravy
Sausage Biscuit Dippers with White Gravy are my kind of breakfast finger food! Homemade white gravy and sausage links wrapped in puff pastry. Delish!
Drinks to Celebrate With
I'm sharing two delicious drinks to make for your New Year's Eve festivities. One is perfect for the cold weather and for kids of all ages. The other can be served with breakfast foods or at brunch and it's for adults.
19. Slow Cooker Hot Chocolate
Warm up with homemade hot chocolate and all the toppings. Make a hot chocolate bar by adding bowls of marshmallows. peppermint candy, various chocolate chips, and more.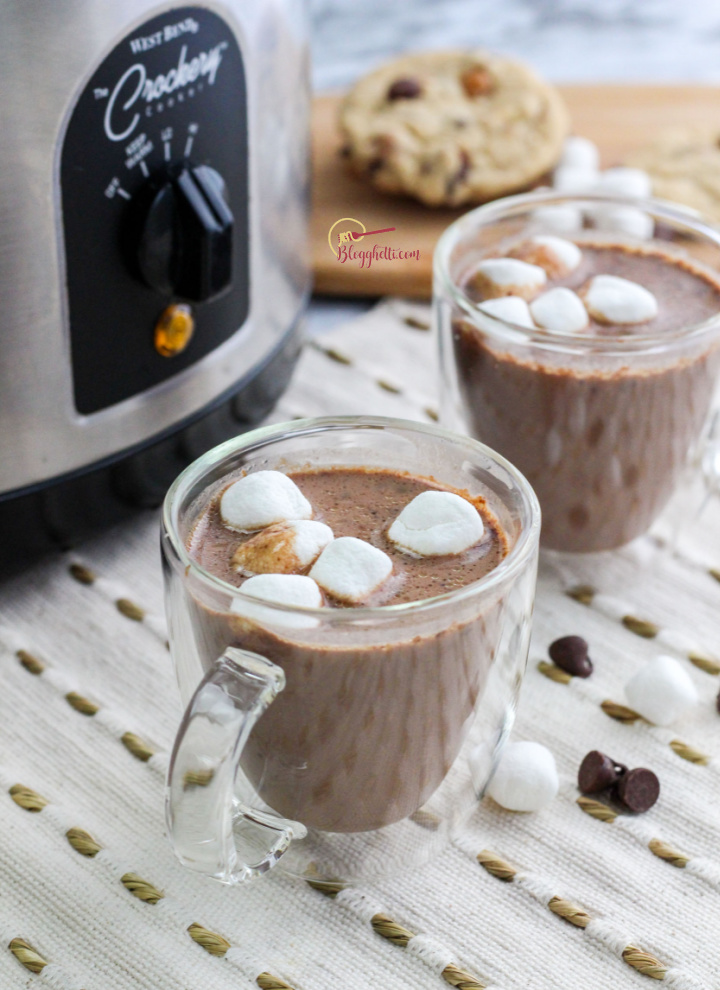 20. Refreshing Lemon Mimosas
Mimosas are great to serve for New Year's Day brunch! This one is super simple to make and if you make it ahead of time, you can infuse the fruit to give it more flavor.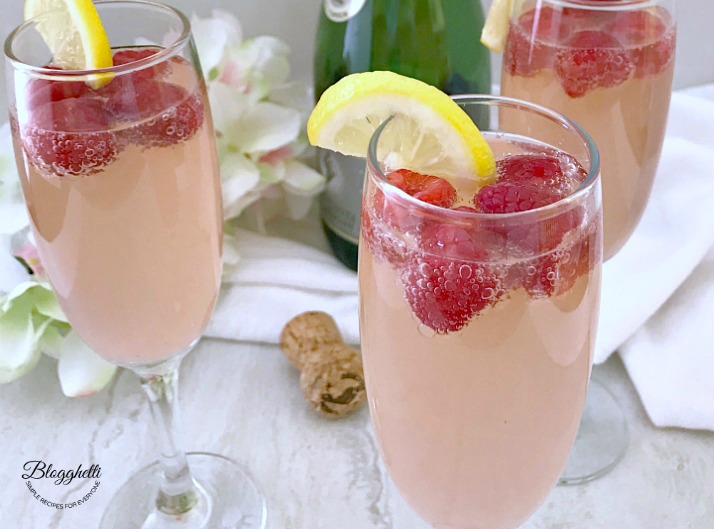 Happy New Year to each and every one of you! I wish you good luck and many blessings. Thank you for your readership and support. Can't wait to share what I'm planning for the New Year ahead!
Stay connected for the latest recipes
Connect with
Blogghetti

! Be sure to follow me on my social media, so you never miss a post!

Facebook | Twitter | Pinterest | Instagram

If you try a recipe, please use the hashtag #Blogghetti on INSTAGRAM for a chance to be featured!

Enjoy!